Personal Branding vs Agency Branding - which way should you go?
If you're like me and you're starting a business where you envision one day (hopefully soon) hiring more people into your team, then you've probably wondered how a personal brand might fit into your long-term strategy.
I've always looked at my brand Hyped as an agency that will one day grow into a team of people, so for a long time I branded it that way. In fact, if you go back far enough on our social media (actually, not that far) you won't even see my face pop up at all. Hyped was this faceless entity that I hoped people would believe was a large agency team.
What a joke.
Not only am I currently the face of Hyped, but even when the business expands into a team I will still be the face of my business. And that's a good thing!
Because people buy from people. Even when engaging with agencies, multinationals, or large corporations, to some degree we're buying from people.
I needed to put my face forward, raise my voice, and connect with my audience on a deeper level. - Morgan, Hyped
We're looking at the smiling face through the McDonalds drive through window. We're connecting with the person on the other end of the phone setting up our insurance plan. We read about the CEO's building successful businesses in magazines.
There are always people behind the majority of our purchases – most importantly our purchases from small businesses.
Once I came to this conclusion (in no small part from Erin's constant talk of the topic) I realised I needed to make a change.
I needed to put my face forward, raise my voice, and connect with my audience on a deeper level.
How to remain an agency whilst building a personal brand
But even as I came to this conclusion I was hit with another issue: how do I remain an agency model and set myself and my future team up for success, while also building a personal brand?
This was a problem I sat on for quite some time. I just couldn't see a way around it, and at the end of the day there was one solution: there is no clear solution, you just have to throw things at the wall and see what sticks.
So I did that.
I would put up photos and videos of myself talking about different things to gauge the response. I would share Instagram stories and go live on Facebook and see what kind of engagement I got out of it.
Yes, it's still early days, but what I've found so far is that Erin was right. Who would have thought it right? (Obviously, all of us) but knowing Erin is right and doing what she tells us are two completely different things.
What I've found so far is that Erin was right, you've got to put your face forward!
But it's true, as soon as I started putting my face and my personality out there, the more leads came through my doors (or inbox). I've had a fantastic response in particular to my Facebook Live trainings where I talk all about social media marketing, and I'm taking the plunge and starting my own YouTube channel all about social media as well.
And the biggest surprise to me was that I feel more like an agency now than when I was hiding my face from my audience.
I feel like an expert, I feel trusted, and I feel a solid foundation being built up for when I do start building my team.
Now, I have no way of knowing what your business is, but I promise you, if you're wondering how a personal brand will fit around your business model then all I can tell you is: throw things at the wall and see what sticks.
You'll surprise yourself, just like I did.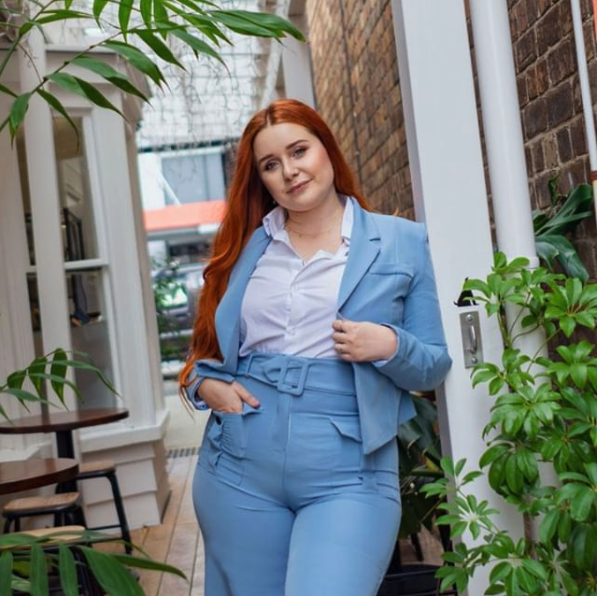 Morgan McGregor is a New Zealand social media and content creator for brands, businesses, and influencers.
She's dedicated to making sure social media is a positive space for all, and one where brands provide high quality content that provides value to their audiences. She also has courses to help the DIY-ers become social media experts within their own businesses too.
Morgan is also a huge Game Changer, be sure to check her out below!
Website: https://hyped.nz/
Instagram: https://www.instagram.com/hypednz/
WANT TO BE A GUEST BLOGGER FOR THE GAME CHANGER COMPANY?
EMAIL US!
podcast@themaycollective.com.au
We'll get back to you with more details on how to be featured.